Newcastle is quite a small city. The more central you go the more traditional it becomes. Wide streets were highly unpopulated with morning traffic and made me feel like a Sunday morning rather than a mid-week chaos!
My day started off with white skies projecting the softest and warmest light on to the buildings facades. I could feel the tenderness in old building designs and nothing was screaming too over the top to me. I looked at the window framings, top of the buildings and balconies to see the hidden and intricate decorations.
As the day progressed and I came back into the city, tired from walking all day I couldn't resist but take out my camera again. The skies were blue, dressing up the city with depths of shadowy textures. I took it in, feeling it and capturing the drama of the much busier evening rush hour!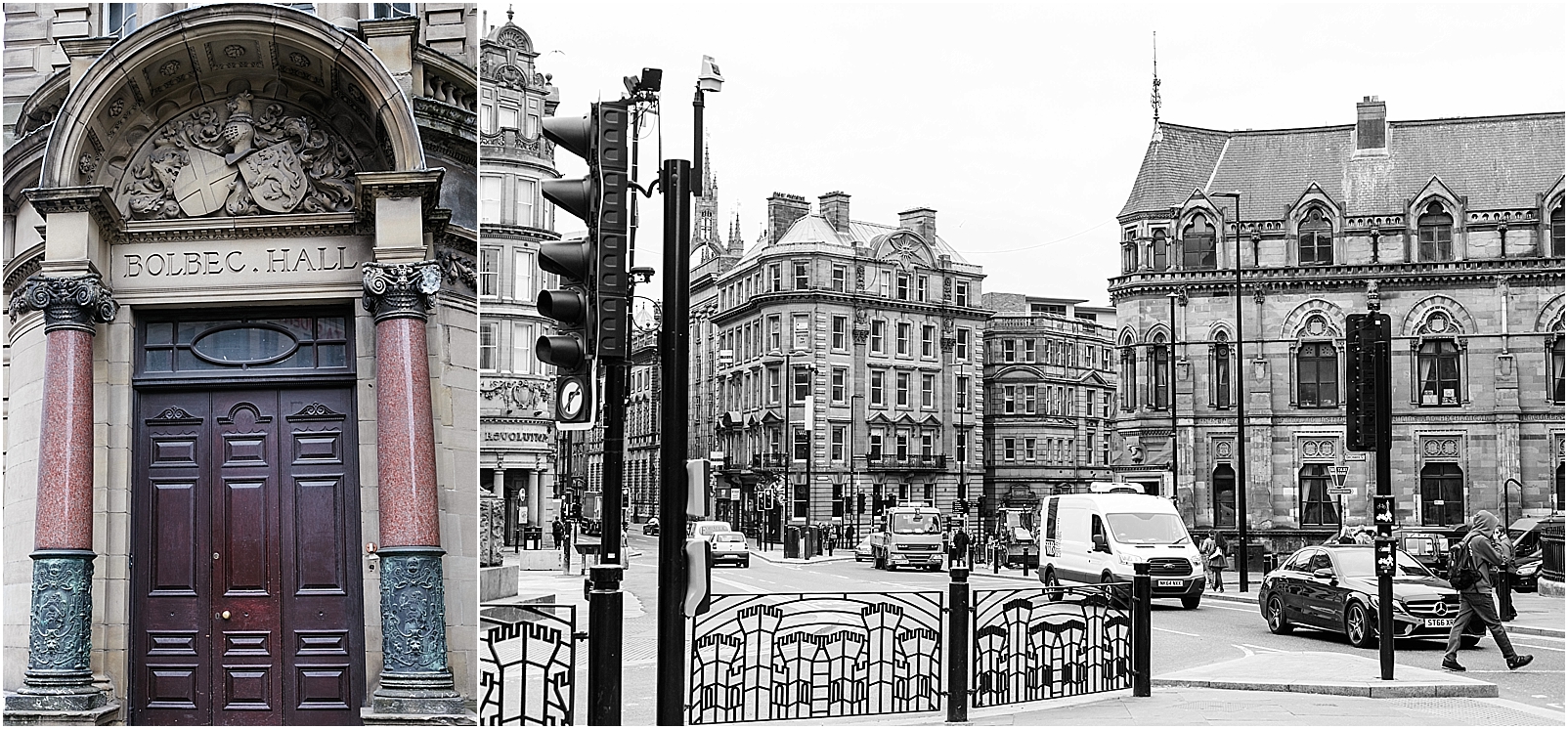 There was a lot of architecture that was mostly classical with an occasional gothic feel. The most beautiful street in UK was busy with roadworks and didn't speak for itself at all! Cosy alleyways with cheaper than usual food, pleasantly surprised me with a nice Italian meal. I ditched the cat café only to have found another one by accident at the end of the day when it was already closed. What could have had stolen my desire to skip a cat café visit is a secret I'll keep till next week!
WANT ME TO TAKE YOU ON A JOURNEY TO MANCHESTER?
LOOKING FOR A WEDDING PHOTOGRAPHER in newcastle?
Wedidng Photography Ideas | Wedding Photos | Wedding Pictures